This repeater is located in southwest Delaware County in northeast Oklahoma. It offers coverage west to Tulsa, OK, east to Springdale/Fayetteville, AR, south to Sallisaw, OK and north to Joplin, and beyond depending on terrain and conditions. Mobiles can talk through it at these distances (50 mile radius) and base stations often much further. It is currently the strongest repeater in the NE OK area.
This repeater station is solely owned by KC5DBH Matt (no club) who also controls its operations, with the help of co-control operators, myself KD5KUF Joe, and AC5JV George. We insure that the equipment operates properly and that the users do also. The rules of this repeater are basic and simple. Abide by FCC Regulations, established mode band plans (i.e. FM or PM Voice only) and the guidlines of good amateur radio practices and etiquette. Simply put, please be courteous to others and ID properly and all is well.
As a reminder, repeaters were originally intended to assist handheld and mobile stations facilitate communications beyond their limited simplex range, acquire directions or assistance, or just to shorten the miles with friendly conversation while in range of the machine. Base stations are encouraged to monitor the frequency and provide these services and contacts to passers through and low power stations. Bases are also encouraged to use the repeater as a call or meeting channel for their friends, but please, if you are going to engage in an extended QSO with another base or two in easy simplex range, to move that conversation to simplex, (then come back when finished,) so that others can make a call or the mobiles and handhelds can access the repeater. High power stations dominating a repeater for extended periods is a waste of resources and a disservice to travelers and weak stations. Also during QSOs please allow a pause between the courtesy beep and key up, so that other stations can ask to join your QSO or call for assistance if needed. Just a little thoughtfulness can make the repeater enjoyable for all who use it or listen to it. We can all help Matt to have the best and most enjoyable repeater around.
A bonus feature of this machine is that not only is it toned on the input but it is also toned 110.9 on the output. If your radio has tone squelch capability you can set the tone to prevent hash from distant repeaters coming in and just breaking squelch with noise. This allows silent monitoring of the repeater until someone is actually talking on it.
Here is a map of its general mobile coverage.
Mobiles have talked from as far as Joplin and Sand Springs.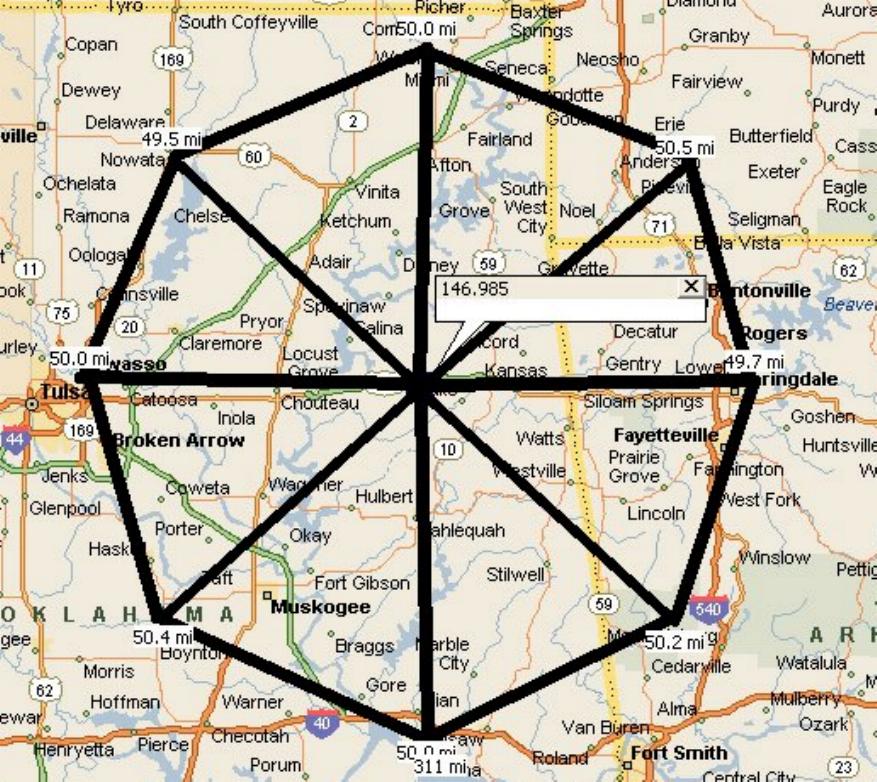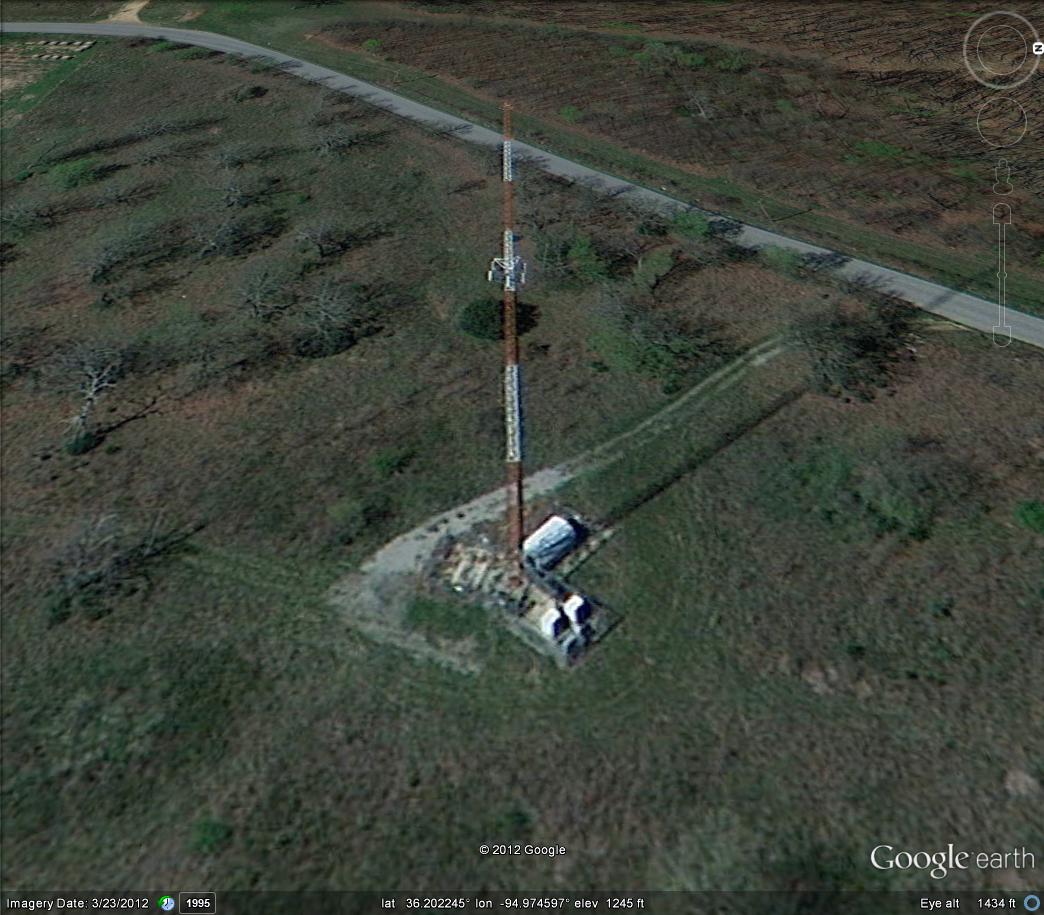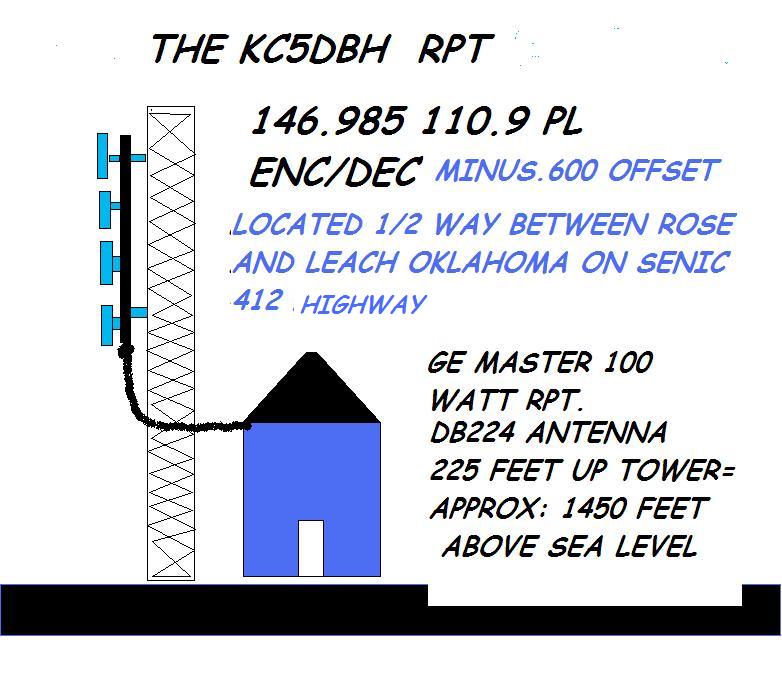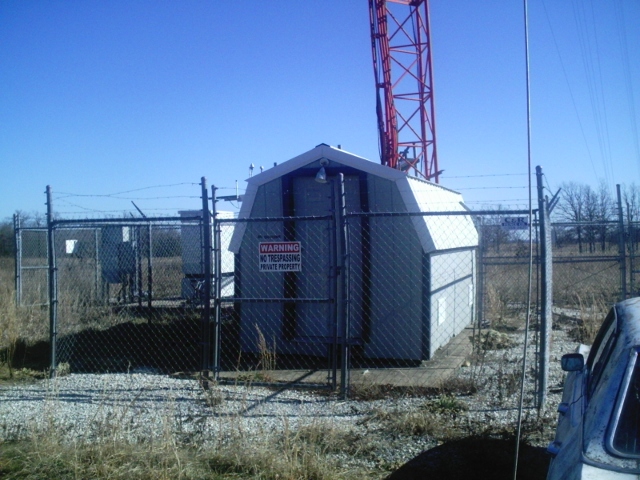 Matt with the new antenna Matt in the repeater shack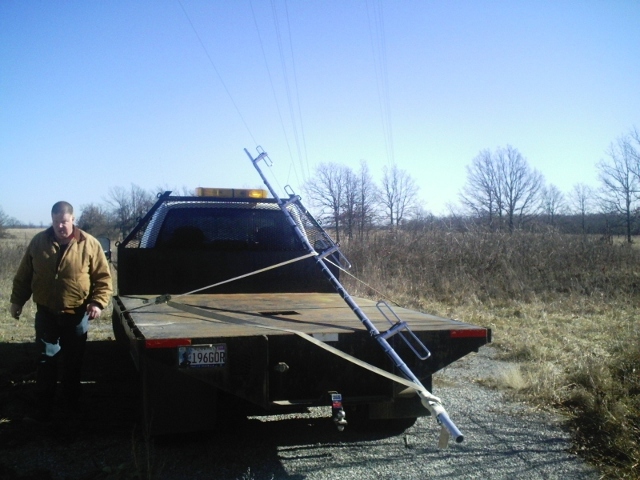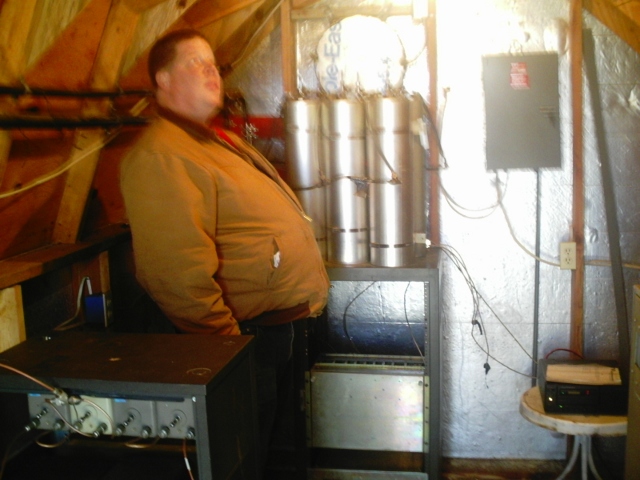 Tower monkeys hauling the antenna 225' up or about 1450' above sea level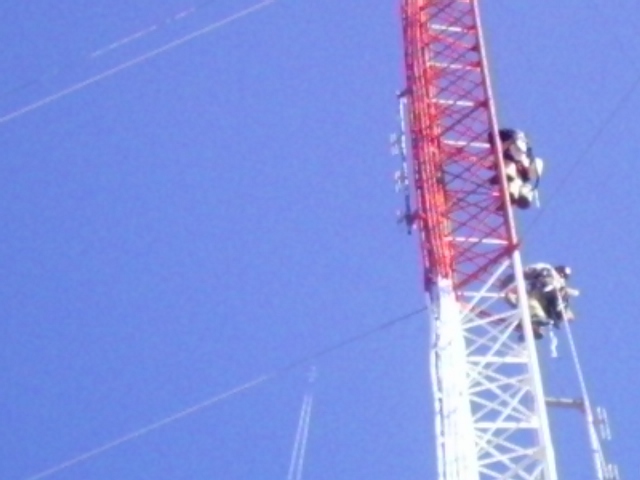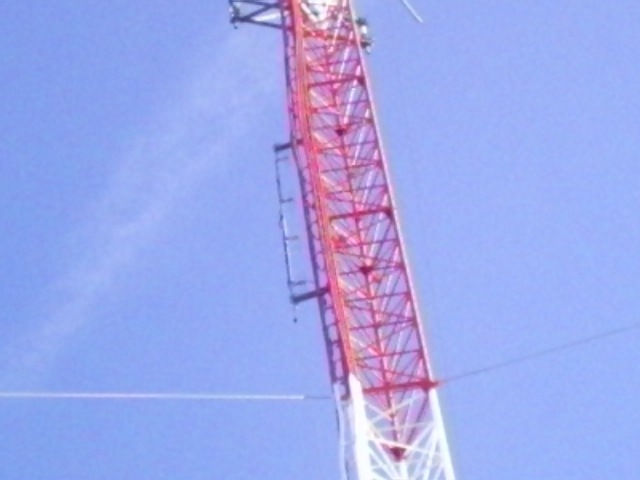 To contact us, catch us on the repeater, one of us is usually around, or email to our call signs at yahoo.com
KC5DBH Matt
KD5KUF Joe
AC5JV George